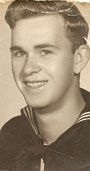 SHELBY- Mr. Donald Early Shelton, Sr., 78, of 117 Carl Lane, passed away Sunday November 4, 2012 surrounded by his family at Wendover Hospice. A native of Pulaski County, VA, he was born June 25, 1934, son of the late Early Hobson and Nettie Mabel Hollingsworth Shelton. He was a loving father, grandfather and great grandfather.
PRECEDED: In addition to his parents he is preceded in death by one sister, Iva S. Vaughn.
SURVIVED: He is survived by one son, Donnie Shelton and special friend January; one daughter, Dreama Piercy, all of Shelby; one sister, Glenna Peterson of Snowville, VA; six grandchildren, Lyndsie Jarvis, Josh, Jordan, Devin, Donald, and Christopher Shelton; two great grandchildren, Makayla and Jayden Jarvis.
SERVICES: A funeral service will be held 2:00 pm Thursday at Clay-Barnette Funeral Home Chapel of Shelby.
VISITATION: The family will receive friends 6-8:00 pm Wednesday at Clay-Barnette Funeral Home of Shelby and other times at the home.
CLERGY: Howard Stroup will be officiating.
BURIAL: Burial will immediately follow in Sunset Cemetery.
FUNERAL HOME: Clay-Barnette Funeral Home of Shelby