The Spirit Of Christmas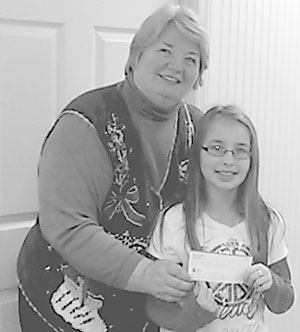 Keely Bryant presents $400 check to Margie Christopher, Executive Director CHCC.

The spirit of Christmas is in full force this time of year. For 9 year old Keely Bryant that spirit lasts throughout the year. Keely recently presented Children's Homes of Cleveland County (CHCC) with a $400 check.
Keely is unlike many 9 year olds. She spent her summer working on her grandparent's farm to earn money to make this donation. This is not her first time helping Children's Homes, last year she asked friends and family to make donations to CHCC instead of giving her birthday presents. What an amazing example of the Spirit of Christmas.