Song Harper 112013

PARIS THIEVES


Local bands have been an ongoing affair with Cleveland County for many years; Peeler's Mill, Enola Gay, and now to unveil the local band of the 21st century, The Paris Thieves. A couple years ago, Jimi Gould started a small record company called Duce Records. He asked sister/brother musical duo, Summer Kasel Keever and Kenny Kasel to be his first clients. Being exposed to music early in childhood, everything from Joan Baez to Cat Stevens, the Kasel family has deep folk roots. Gould reflects, "We initially spoke about doing a simple album with just the two of them, but then the songs they wrote called for a bigger sound, and that's when the recruiting began!" Assimilating Summer's husband Alan Keever and his punk/rock-steady background lead to former band mate, the beach/rock influenced saxophonist, Trent Hoyle. Perfect timing of the fates brought two more members to the Paris Thieves. As the local group Evergreen subsided, mandolin/guitarist Rush Padgett and the seasoned, versatile bassist, Phil Simmons, were drafted to complete the band's amazing sound. Summer describes it as, "Folk Rock with a vintage influence. Heavily influenced by the music we grew up on and our own personal experiences." Aaron Meier of Stepping Stone Sound in Shelby recorded the band's latest album and I have to tell you, it will blow you away! The Paris Thieves have most recently been featured on the Rise Guys Morning Show on Charlotte rock station 93.3. They can be seen at Smiley's Acoustic Cafe doing an acoustic show on December 7th, and at Smokey Joe's in Charlotte on January 31st. Go see them live and buy one of their awesome CDs!

























Calling all students songwriters, musicians and singers! We are looking for submissions to be showcased in our Cleveland County Artists feature:

Read More ...
Harper justin@cfmedia.info
Song Harper 111413


Don Gibson, Earl Scruggs, and now Southern Experience! The story begins like any other famous rock ensemble, in a garage. In 2009, JT Fitch and Scott Sanders got together and started a high school band called Southern Breeze. As they grew, they asked bassist, Ron Humphries, and drummer, Jon Humphries to join and recorded their first album, "Beginnings," released in 2011. By 2012, Jon went to serve his country by joining the US Marines and was replaced by Shelby's own drummer extraordinaire, Nikao Wallace, on drums. The band describes their sound as somewhere between New Country and Old Southern Rock. "Our music actually reflects the Southern experience in that lyrically the songs are all written about real life situations and things learned by growing up in the South." They have signed with Ashley Talent International, which has opened the door to tour and open up for major acts in 2014. Their recent showcase in Nashville, TN has generated interest from major record labels like Buddy Lee Entertainment, Sony Records, as well as a merchandizing deal. Southern Experience was also contacted by Nashville songwriter, Jan Buckingham to co-write 3 songs. The next venture is to Los Angeles where they are expecting "a very impressive group of listeners including some A&R people, major producers for TV and Films. Here is a link to the Hollywood Music Awards website: http://www.hmmawards.org. We will be receiving an award at this red-carpet event."

You can catch the next show in Shelby at Skooterz on November 16th; it will be their "Hollywood Send-off Party." Southern Experience will be performing at Busby's East on Wilshire Blvd in Los Angeles, CA on November 20th. November 21st they will receive Charlotte Music Awards Country Artist of the Year award at the Hollywood Music in Media Awards at the Henry Fonda Theatre. We are looking to begin touring the US late winter 2014. Follow Cleveland County's latest success!

Our official website is --- www.southernexperienceband.com

Facebook --- www.facebook.com/SouthernExperience

Booking Agent --- www.ashleytalentinternationalllc.com/home.html

Management --- http://www.gagemusic.com/

Music is available online at --- http://rockharddistributors.com/

--- http://www.cdbaby.com/Artist/SouthernExperience




Calling all students songwriters, musicians and singers! We are looking for submissions to be showcased in our Cleveland County Artists feature:


Read More ...
Harper justin@cfmedia.info
Song Harper 110613


ART MAUNEY

"Music is my life. It can touch a person in so many ways. When Bandana is at full tilt, its like flying. You're soaring and looking down on everything. Nothing compares to that, except maybe the birth of my children or the love of my wife. Music is the way I express myself; the way I release the tensions of the day; the way I make myself whole." Art Mauney got his first bass at the age of 10. His Dad introduced him to great music like Chet Atkins, The Ventures, Les Paul and Mary Ford. As a teenager, Art's friends let him hear Kiss's "Alive" and ZZ Top's "Fandango," introducing him to Rock music. "From that day I wanted to do nothing else." His musical journey includes hundreds of local gigs and callbacks and even opening up for bands like Yes and Kanas at Verizon Wireless Amplitheater. Not to mention chances to meet personal musical heroes like John Entwhislte, Chris Squire, Victor Wooten and Steve Morse.

Art Mauney has inspired so many young musicians from the stage and from behind the counter of music stores like Appletree Music, Hames Music, and Bulldog Music. Here is the advice he gives: "Learn to play your instrument!! Take the time…Put in the work…See every live gig you can…Hang out with better musicians than yourself (I'm very guilty of this one). Save your lunch money and buy new music and new gear. Real musicians suffer at the hands of popular taste (i.e the really bad music of today) But, most of all…Stick to your guns, play what you love and nothing else."




Calling all students songwriters, musicians and singers! We are looking for submissions to be showcased in our Cleveland County Artists feature:


Read More ...
Harper justin@cfmedia.info
Song Harper 103013
Tanner is getting his transplant!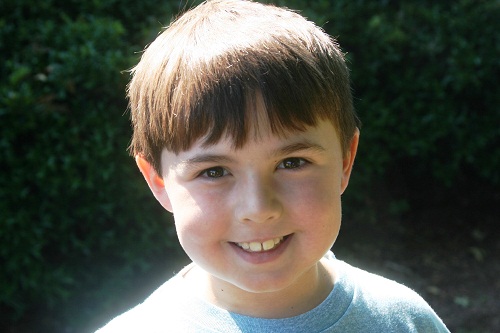 Thanks to all of your support from the community and beyond, Tanner Denton is scheduled for his kidney transplant in mid-November. If you haven't heard, Tanner is a 9 year-old with a rare kidney disease called Focal Segmental Glomerulosclerosis or FSGS. Earlier this year, we held a songwriting contest to help raise funds for medical bills. It is called the Kid Needz Songwriting Contest. Songwriters from North Carolina and beyond have contributed music to be included on the final CD. Some lucky songwriters were produced and recorded for free as a result of winning the contest including Caleb Lail, Billy Hall, Sandy Carlton, John Glover, Jonathan Robinson, and Chris Beach. We also have song submissions from established songwriters like Al Dunkleman, Steve Hodnett, David Tribble, and Chris Ferree. The CD is on its way to completion and we hope to have it ready by January 2014!

Not only did we have great response from the community to this fundraiser, but Tanner himself wrote a song to be included on the CD. Check out his song, behind the scenes and be the first to hear. I asked him, "If you could write a song for another little boy or girl who is going through the same kind of situation you are, what would you say?" His response was a song called, "Life is Like a Ferris Wheel," he continues, "...it just goes 'round and 'round." A couple weeks ago, we recorded his vocal track at Jefferson Elementary School before he went to Charlotte for treatment. Listen to the emotion and sincerity in his voice as he sings his original song. No auto-tune, no tricks, this boy is going to be a star one day and kidney disease will not get in his way!

GO TO:

www.songharper.com/tanner-song/ to hear Tanner's Song, "Life is Like a Ferris Wheel"




Calling all students songwriters, musicians and singers! We are looking for submissions to be showcased in our Cleveland County Artists feature:


Read More ...
Harper justin@cfmedia.info
Song Harper 102313


Sharing the stage with the likes of Joe Walsh, Rory Gallagher, Ed "Cass" Cassidy, not many degrees of separation from Eric Clapton, Gregg Allman, Silver Bullet Band, The Outlaws, or Delbert McClinton, John Martin is definitely 'in' the music. He currently performs with the Traffic Jam Band that Martin describes as a "rock/blues/jam" band. When he and bass guitarist, Evan Sealy, started the group in 1997, they booked gigs and pieced together an 'All-Star' list of players. Traffic Jam has seen many musicians come and go, and has picked up Steve Johnson as a guitar player and vocalist, not to mention working relationships with Mark Mulholland, Tony Coccagna, and Darren Wachman, all sharing ties to Charlotte, NC. Appearing at some of the best venues in the Charlotte market like The Saloon at the NC Music Factory, Smokey Joe's, Puckett's and the Double Door, Traffic Jam has now been established as "a real band with real direction." They have received such honors as guest appearances on the Tony D Now Show, a nomination for the Charlotte Music Awards, voted #1 blues band by Foot Hills Spotlight Magazine and listings as #1 on the ReverbNation Charts for Rock in their local area.

What advice would you give to young musicians?

"Giving advice is a very difficult thing, but I would like to say to all the

young musicians that have the inspiration to perform and take it to another

level, to not lose focus but to keep your feet firmly planted on the ground

all the while moving forward to improve upon your art. Learn from others,

particularly learn from mistakes others make along the way, but always listen

especially to ones that are older and more experienced. The music Industry

has changed over the last 15 years as it has gotten much more difficult.

Record deals are not readily available nor are they handed out freely

anymore. But if music is your passion then don't ever give up "just keep on

smiling"."




Calling all students songwriters, musicians and singers! We are looking for submissions to be showcased in our Cleveland County Artists feature:


Read More ...
Harper justin@cfmedia.info
Song Harper 101613


If you have an idea for an article please

submit it here

LUKE EDWARDS



Luke Edwards began his first musical journey in 5th grade at Jefferson Elementary School (part of the Cleveland County School system) where legendary music teacher Gene Ellis held an experimental program called Instrumental Music Exploration or IME. Edwards states, "I am so glad I was there for the one year that program existed because it sparked an interest that led to me signing up for the school orchestra program under Ed Allison in the 6th grade. I signed up to learn the bass, and soon realized that the strings on an electric bass were the same as those on an upright bass. Suddenly the door to rock n roll opened and that was it!" Fast-forward to 1988, a year after graduating high school: Luke Edwards joins the adventurous heavy rock band, Animal Bag. He moved to LA to find a record deal. By 1991, the band signed a deal with Mercury records and eventually recorded 3 albums. "The grunge craze of the early 90's came along and killed off the type of elaborate, progressive metal that Animal Bag played and that was the end of the record deal." The band broke up, and Edwards decided to take the acoustic route by forming Tater with percussionist, John Burns. Tater fused Appalachian roots music with a variety of genres like rock, blues, and funk. After 10 years of developing a unique sound for a dedicated local and regional fan base, Tater's sound evolved to include prominent electric guitar sounds. Tater Family Travelling Circus was born involving its core members, Luke Edwards, Jonathan Bowling, and Corbitt Richards, along with "a revolving door of other members that would float in and out randomly."

When asked, "What advice would you give to young musicians?" Luke Edwards tells us, "I would advise any young musicians to play music first and foremost for the love of it. These days, music has become more of a commodity to be packaged and sold than an art form. After dedicating over half of my life to the serious pursuit of a musical career, I can tell you firsthand that if you are after fame and fortune you will more than likely be disappointed. I strive to leave something behind when I'm gone. I don't have any kids, so my songs are my legacy. I hope that 100 years from now when some kids are learning cover songs in their first band, maybe one of them will be mine."

Photos by Scott Glover





Calling all students songwriters, musicians and singers! We are looking for submissions to be showcased in our Cleveland County Artists feature:


Read More ...
Harper justin@cfmedia.info
Carolina Music Productions 100913
If you have an idea for an article please
submit it here
"Don't you worry 'bout what you need to make it through/With Jesus on your side you can't loose/"
from "Keep Looking Straight Ahead" by Stephen Wallace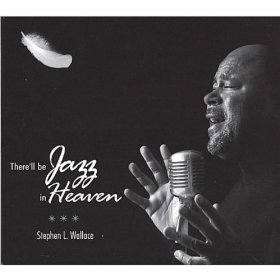 Stephen Wallace sang his first solo leaning on a washing machine in Santa Ana, CA. From that church service, held in his family garage, he got his first taste of performing and was inspired to pursue playing the piano. Since then, Wallace has used his inspiration to help others. He is a songwriter, singer, keyboardist, public speaker, and music theory instructor. His CD, "There'll Be Jazz in Heaven," is a collection of original jazz songs. He declares, "Deciding which of my over 300 songs was an issue at the time. One day I made a call to consult someone about this issue; that night I had a dream. In this dream I met a producer who said, "...do the jazz..." I acted upon this as a sign from God. My premise for this project, is based on the idea that every nation and tongue are included in heaven (Revelation 14:6) and on the understanding that God is eternally cool!" The CD features a vast array of jazz styles, tastefully arranged by Wallace and tracked with some of Nashville's greatest artists. As a speaker, he firmly believes that we can find our 'true identity' in the fact that our individuality is what makes us important and being created in the image of God provides us with empowerment and value. His CD can be purchased online at

www.cdbaby.com/slwallace

, iTunes, Amazon, etc. If you would like to have Stephen Wallace perform, speak to your group, or seek his counsel on music theory/songwriting, he will be honored to serve you! Call 704-300-5255 or email

stephew1@bellsouth.net








Calling all students songwriters, musicians and singers! We are looking for submissions to be showcased in our Cleveland County Artists feature:


Read More ...
Harper justin@cfmedia.info
Carolina Music Productions 100413
If you have an idea for an article please
submit it here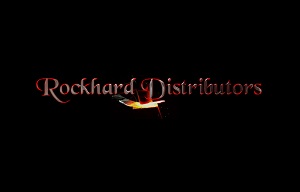 "Music is an art. The instrument the brush…the song a canvas…the result the inspiration of the soul…It should never be tainted by competition, greed, or the negative aspects of an industry bent on profit. " Ric DeLozier

Rockhard Distributors is a company that supports the music distribution of local bands. Ric DeLozier has spent most of his life as a musician. After many years of being on the road, dealing with greedy music industry representatives, he discovered where all the money was going. As an artist or a band, only 8% of the net income was going to the people who actually created the music, recorded the music, and went out and performed the music. A couple years ago, while working as a studio musician in Atlanta, DeLozier decided to become an independent music distributor. Distribution is getting the music to the public. Rockhard sells music available in digital downloads as a CD Baby affiliate, as well as in 65 stores between Georgia, North Carolina, and South Carolina. In addition to distribution, Rockhard offers CD manufacturing, promotion, and can network artists with a number of services including recording studios, graphic designers, photographers, and agents from all over the Southeast. Unlike the music industry tycoons, Rockhard is not in it for the money. DeLozier states, "You won't find that anywhere else…where the artist is more important than the machine...(and) we allow our artist to record free from any restrictions musically or lyrically…Most of the work that is done for the 50+ bands that we currently work with is carried out by volunteers who feel the same as I do and are passionate about independent artists being able to earn a living outside of the clutches of the 'big machine' that the industry has become." Within the next 5 years, Rockhard plans to expand to physically distributing across all of North America, focusing on artist from the Cleveland County and Rutherford County areas because DeLozier believes, "We make some of the best music in the world right here at home."

CONTACT:

Ric DeLozier

• 3820 West Dixon Blvd.

• Shelby NC 28151

• 828-764-4266





Calling all students songwriters, musicians and singers! We are looking for submissions to be showcased in our Cleveland County Artists feature:


Read More ...
Harper justin@cfmedia.info
Printer-friendly format
---
---
Digital Edition
Advertisements