Vickie Tesseneer Retires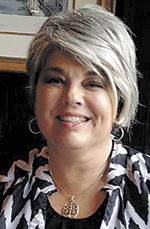 Vickie Tessener has been the backbone behind the Chamber Membership for over 9 years. Her knowledge of the community, customer service driven personality, and ability to connect with others helped the Chamber grow and prosper during her employment. Therefore, it was with mixed emotions that Vickie announced her retirement to the staff on her birthday.
"Vickie has had a very positive impact on the Cleveland Chamber for the past 9 years. Many of the Chamber programs are successful due to Vickie's dedication and hard work. We wish a long and happy retirement for Vickie," commented Doug Sharp, Interim Chamber President.
During her tenure, Vickie grew many of the Chamber's programs into successful and profitable ventures including: Leadership Cleveland County, Ambassadors, Membership Drives, and much more. She was also instrumental in the start and success of the Taste of Cleveland County event, as well as Chamber New Member visits, Call-A-Thons, Membership Appreciation Visits, and the Chamber MOB discount program.
The Cleveland County Chamber would not be where it is today without Vickie's creativity, passion, vision, and love for her job and county. She went above and beyond to reach out to current and prospective members to serve their needs and encourage them to get the most they could from their chamber membership. Her kind-hearted spirit, constant words of encouragement, professionalism, and trendy sense of style will be greatly missed by all who had the pleasure of working with her.


Printer-friendly format
---
---