What is grassroots support?
Music sprouts in the community garden and 'grassroots support' is the water from which it is born.
Have you ever considered supporting local music the same way you would a local small business, farmer's market, or public school?
Think about how you may have felt the first time you bought a sticker, patch, or t-shirt to support your favorite band.
Did it give you a certain sense of ownership in that band or cause?
By promoting local music we can stimulate the county's economy.
A musician's inspiration is often drawn from real-life, personal experiences.
It is a form of expression to which others can relate.
The next time you drive down the streets of your own neighborhood consider what kinds of musical undertakings could be going on right under your nose?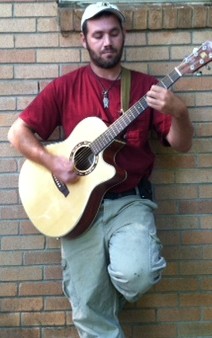 So how can YOU support local music on a grassroots level?
Visit a local music venue in support of your favorite local band, or step out of the box and go see a group that you have never heard.
Cleveland County has great venues to see live music like Pleasant City Grill, Owl's Eye Winery, and Don Gibson Theatre to name a few.
If you prefer to support music from the comfort of your own home, purchase a CD from your favorite band or download their songs.
Then, share it with your friends through online social networks like Facebook or Twitter.
For the more adventurous, go to the music store and buy an instrument.
Learning to play music is a hobby that can keep your mind and spirit healthy for many years to come.
You can find out how to sign up for lessons on instruments for all ages at the Shelby Music Center.
Create your own music and become the next great legend from Cleveland County!
Calling all students songwriters, musicians and singers! We are looking for submissions to be showcased in our Cleveland County Artists feature: