Latest News

The American Red Cross blood supply nationally has reached emergency levels with 50,000 fewer donations than expected in June. This shortfall leaves the Red Cross with half the readily available blood products on hand now than this time last year.
The Red Cross is calling on all eligible blood donors
Slideshow
Polkville Baptist Church members Crystal Grier, Ruth Davis, Jenny Shuford, Sharon Clark, Elizabeth Davis, and Chrissy Helton volunteer to distribute the vegetables from God's Garden. "I am the vine; you are the branches. If you remain in me and I in you, you will bear much fruit; apart from me you can do nothing." - John 15:5

Jeanette Davis was recently presented a certificate for 20 years of volunteer service to Neal Senior Center.

Opinions
Down through the ages, lust has been talked about and done. I have noticed that some people get very angry if they are accused of lusting. There are many things that people lust for, but are all a sin to God?
Sports

Kosa
The retirees fished on Lake Norman last week. Ronnie Humphries got the win with 5.30, and he had big fish as well with a 1.70 largemouth. JR Garland had 4.60 and was second,

We're about to celebrate the 4th of July. I would say more people enjoy the outdoors on this day than any other. And I would also say that barbecue pits all over America will be responsible for a little global warming on that day.
The Shelby City Park Yankees Peewee baseball team won the Championship Saturday, June 23, 2012
Neighborhood Calendar
Parkinson Support Group, Neal Sr. Center
A Parkinson Support Group Meeting will be held the 2nd Tuesday of each month at 1:30 p.m. at the Neal Sr. Center, 100 Harris Dr., Shelby. Sgl. Doug Murphy 704-487-8822.
Church Directory
Nine Cleveland County students have received scholarships from the North Carolina Division of Veterans Affairs. The following students were awarded Class I-B scholarships:
Piedmont Shrine Club Presents $3,500 To North Shelby's "Hearts And Hooves"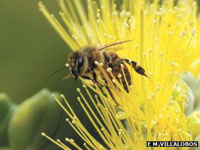 A parasitic mite has helped a virus wipe out billions of honeybees throughout the globe, say scientists.
A team studying honeybees in Hawaii found that the Varroa mite helped spread a particularly nasty strain of a disease called deformed wing virus.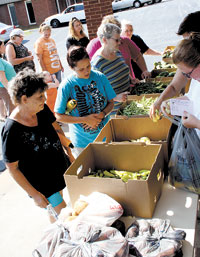 A Free Fresh Food Ministry of Polkville Baptist Church
Polkville Baptist Church has established "God's Garden.