Eight teams of the best teen baseball players in the nation will bring their top game to Veterans Field at Keeter Stadium at Shelby High School for the 2012 American Legion World Series. Games begin at 9:30 a.m. on Friday, Aug. 17, and conclude with the championship on Tuesday, Aug. 21.
Those are the words recorded in a good KJV Bible as was spoken by the Psalmist in Psalm 22. Many times I have heard that spoken by people of today. We must keep in mind that when the Psalmist was crying out to God, he did not at that time have the privilege of Jesus coming and paying the sin price.
Aldersgate United Methodist Church, Shelby
Aldersgate United Methodist Church is having a breakfast the second Saturday of each month, 7-9:30. We serve eggs, grits, sausage gravy, pancakes, and french toast (made to order), country ham, sausage, bacon, and liver mush with coffee and juice. Cost is $6 for adults, $3 for children.
Parkinson Support Group, Neal Sr. Center
A Parkinson Support Group Meeting will be held the 2nd Tuesday of each month at 1:30 p.m. at the Neal Sr. Center, 100 Harris Dr., Shelby. Sgl. Doug Murphy 704-487-8822.
Piecemakers Quilt Guild

The Cleveland County Health Department joins the NC Division of Public Health and the Centers for Disease Control (CDC) in urging everyone to make a flu vaccination a priority this season. Everyone over the age of 6 months is encouraged to be immunized.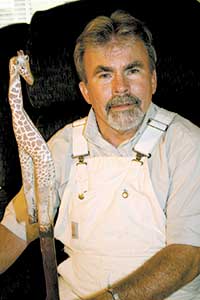 Brett Elliott has primary progressive Muscular Dystrophy, a group of inherited disorders that involve muscle weakness and loss of muscle tissue. He has difficulty walking and keeping stable. He lives with this day and night. However, it does not stop Brett Elliott from displaying his amazing creativity.
Insurance Commissioner Wayne Goodwin would like to recognize the outstanding work of the county coordinators for SHIIP, the Seniors' Health Insurance Information Program.
Members of the Windjammers Motorcycle Club recently visited Life Enrichment Center Adult Day Service to present a program on the club's annual Toy Run.