The Inaugural Clear Mountain View Music Festival started out as little more than a half joking conversation. After a lot of hard work and dedication, that conversation became a reality and the festival is now only a week away from kickoff at Elliott Family Farms.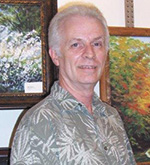 The Cleveland Rutherford Kidney Association presents Meet the Artists and a wine tasting by Woodmill Winery on Fri., August 17th from 6:30 until 9:00 pm at the Cleveland Mall. Tickets for the event are $10. For more information call 704-481-9535, visit www.crkarainbows.webs.com or email thirdannualcrkaartshow@gmail.com
End of Summer Family Fun Night
Thursday, August 23 at 6 PM
The David Wilson Rockin & Rollin "Pass the Gift" Fundraiser will be held September 21, 2012 at the Cleveland Country Club
Shelby, NC The event will feaure Golf • Live Music • Raffle • Silent Auction • Food & Fun For All!
We must submit ourselves to Christ, our redeemer if we want to go to Heaven. No fancy tricks will get you in. No certain denomination will get you in.
Kosa
The Kosa retirees fished Lake Wylie last week with Dean Champion and Fred Wright getting the win with a catch of 12.0. John Black and Roger McNeely took second with 11.55. Mack Wyatt and Johnny Christainberry brought in 7.95 and settled in third. Big bass of the day was a 3.50 largemouth brought in by the team of Champion and Wright. This week the old-timers will hit Lake Norman from 6am til 12 noon.
The Shelby Wildkatz placed 2nd in the WNCASA Fastpitch Softball Tournament held on August 11th and 12th in Morganton NC.
Scouting for the upcoming deer season is in full throttle. If you're hunting familiar property this might be as simple as making sure nothing significant as happened to the area to impact your deer's regular travel corridor.
Aldersgate United Methodist Church, Shelby
Aldersgate United Methodist Church is having a breakfast the second Saturday of each month, 7-9:30 am. We serve eggs, grits, sausage gravy, pancakes, and french toast (made to order), country ham, sausage, bacon, and livermush with coffee and juice. Cost is $6 for adults, $3 for children. All you can eat. Monies go to our building fund and is sponsored by The United Methodist men's and women's groups.
Parkinson Support Group, Neal Sr. Center
A Parkinson Support Group Meeting will be held the 2nd Tuesday of each month at 1:30 p.m. at the Neal Sr. Center, 100 Harris Dr., Shelby. Sgl. Doug Murphy 704-487-8822.
Piecemakers Quilt Guild