Showing 12 articles from February 11, 2014.
---
Slideshow
Commissioner Johnnie Hutchins presented Dr. Thornburg with a resolution honoring his accomplishments during his 23 years of tenure as president of CCC.
Opinions
The word must is in association with Love. We must be particular as to what we love.
Obituaries
Alfred Anthony "Tony" Hatfield, 72, of 116 North Burnt Chimney Road, passed away Sunday, February 9th, 2014, at his residence with his family by his side
Doris Moore, 78, passed away on Sunday, February 9, 2014 at home.
Earl Eugene Smith, Jr. age 63, of Cansler Rd, died Saturday, February 8, 2014 at his residence.
Larry Joe Pauley, age 71 died Monday February 10, 2014. Born on February 16, 1942 in Pike County Kentucky, he was the son of the late Joseph Edward and Reba Sammons Pauley.
Sports
The bass fishing tournaments are getting ready to start with a vengeance. Once they begin, each weekend will offer another opportunity to fish for money.
Church News
Rehobeth United Methodist Church, Shelby
Rehobeth United Methodist Church, 2036 Rehobeth Ch. Rd, Shelby, NC, will be having a "Community Pancake Supper" Thursday, February 13, 5:00pm - until. Baked Spaghetti, Salad, Bread, Dessert, Tea, & Coffee. Adults $7. Children under 6: Free. Dine in or carry out.
Neighborhood Calendar
Relay for Life Cleveland County, Shelby
County Team Captain Meetings - Tuesday, March 11, 6:00pm; and Tuesday, April 8, 6:00pm. All meetings will be held at Landmark Baptist Church Family Life Center.
Church Directory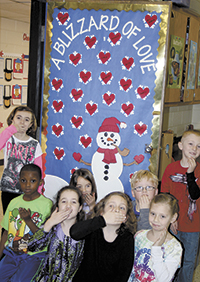 Jefferson Elmentary students enjoyed celebrating Valentine's Day by making homemade creations.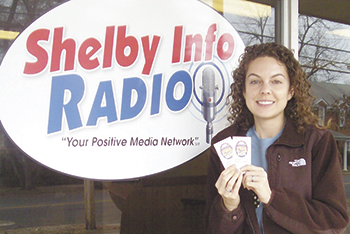 Congratulations to Rebecca Hollis Slayton, of Iron Station and Teddi Neal, of Cherryville.
The Council on Aging/Neal Senior Center hosted a Winter Flea Market and Ham Biscuit Sale on Friday, February 7. They served biscuits for breakfast and hotdog plates and homemade desserts for lunch.
Digital Edition
View Our Digital Edition!
Advertisements