Showing 14 articles from March 26, 2014.
---
Obituaries
Jerry Greene, age 67, of Caroleen, NC, died Sunday, March 23, 2014 at the Hospice House of Rutherford County.
Jolene Cooper, age 71, of Marion, NC, died Tuesday, March 25, 2014 at the Hospice House of Rutherford County.
Robert H. "Bob" Cook, age 87, of Mooresboro, NC, died Saturday, March 22, 2014 at the Hospice House of Rutherford County.
Ruby Elizabeth Tallent Skinner, 82, of Sandy Run Church Road, Mooresboro, died on Tuesday, February 25, 2014 at Cleveland Pines Nursing Center.
Sports
CCBC
The Cleveland County Bass Club fished Lake Wateree recently and John Rankin showed he is not ready for the rocking chair just yet.
It was good to see some pictures from the youth turkey hunts in our area. This is really a good way to introduce the next generation to one of my favorite things to hunt. And I can't wait to get in the woods next weekend as well.
Church News
Morris Memorial Baptist Church, Casar
Morris Memorial Baptist Church, 421 Moriah Church Rd., Casar, NC, will be having "Revival", Wednesday - Friday, March 26-28, 7:00pm. Dr. Phil Kidd will be preaching.
Church Directory
Elliott Family Farms will host a four day banjo music festival May 1st through May 4th, 2014.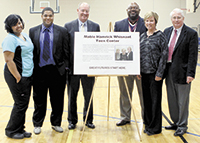 Boys & Girls Club Announces A New Century, A New Dream Teen Center Campaign - Teen Center Named In Memory Of Mable Hamrick Whisnant ...
Hundreds came out to Woodmill Winery's 2014 Spring Wine & Pottery Show, held on March 15.
The Cleveland County Sheriff's Department held their "Deputies on Donkeys" Part 2, a donkey basketball game, on Thursday, March 20th at Crest High School. The "Slick Sleeve Slammers" took on the "Blazing Brass".
Forty-seven local companies displayed their products and services at the Cleveland Chamber's 2014 Business Showcase on March 11th. The displays can be seen at Kings Mountain's City Hall through April 3rd.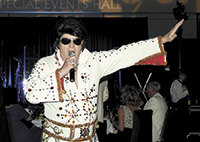 This year's 16th Heart Ball was held at the LeGrand Center on Saturday, March 22nd.
Cleveland County teens are closer to having a safe place to do homework, learn about making healthy choices, or just be a kid, thanks in part to a gift from the estate of a former Cleveland County resident.
Digital Edition
View Our Digital Edition!
Advertisements