Showing 13 articles from October 29, 2014.
---
Slideshow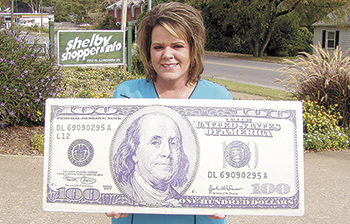 Our week #8 Shelby Shopper & Info Football Contest winner was Briana Estep of Shelby.
Dale Lieser of Kings Mountain shows off his catch during a recent fishing trip to the Outer Banks. Dale was part of a group that participated in the 32nd Annual Visually Impaired & Blind Anglers Fishing Tournament at the Outer Banks of North Carolina.
Obituaries
Daniel Wade Upchurch, age 26 of 207 Roy Eaker Road in Cherryville, died October 28, 2014 of natural causes in West Monroe, Louisiana where he was working.
Louise Newton Doster, 85, of 6386 Rollins Park Drive, Connelly Springs,
passed away Monday, October 27, 2014 at College Pines Nursing Center.
After a long illness, Peggy Marie Ariail Bridges, 86, a life-long resident of Cleveland County, N.C., passed away peacefully on Monday, October 27, 2014, at the Cleveland Pines Nursing Center

Mr. Roscoe Charles Patterson, age 84 of Shelby, NC, passed away Tuesday, October 28, 2014 at Kings Mountain Hospice House.
Sports
One of my favorite creations in our world is that thing we call a "day."
For the seventh year in a row, Cleveland County's Social Worker for the Blind, Lucy Plyler, took four Visually Impaired Persons (VIPs) to the North Carolina Outer Banks for the Annual VIP Fishing Tournament.
Church News
Long Branch Road Baptist Church, Forest City
Long Branch Road Baptist Church, 621 Long Branch Road, Forest City, NC will be holding "Trunk or Treat", Friday, October 31, 5:00-7:00pm.
Neighborhood Calendar
Team Ollie Relay for Life
Soup Supper and Bake Sale (Potato Soup, Vegetable Soup, Chili Beans), Saturday, November 22, 5:00-8:00pm, at Boiling Springs United Methodist Church, Fellowship Hall, 215 S. Main St., Boiling Springs, NC.
Church Directory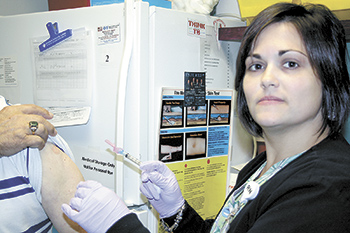 The Cleveland County Health Department joins the NC Division of Public Health and the Centers for Disease Control (CDC) in urging everyone to make a flu vaccination a priority this season. Everyone over the age of 6 months is encouraged to be immunized.
On Saturday, October 18th during the Mush, Music & Mutts Festival (The Official Liver Mush Festival of North Carolina) the 4th annual Little Miss Liver Mush Pageant was held.
Wanda Gantt, North Carolina State Membership Chairman, Daughters of the American Revolution (DAR) will be conducting a workshop:
Digital Edition
View Our Digital Edition!
Advertisements