Showing 12 articles from December 3, 2014.
---
Latest News
The Golden Bulls, a local community organization, worked at helping those in need in our community to have enough food for Thanksgiving.

The Cleveland County Extension Center is pleased to announce the creation of an endowment to honor the memory of Carl DeBrew, who left a legacy of service to youth and the livestock industry.
Obituaries

Claude Jasper "Tripp" Mabry, 63, of Shelby, NC died on Monday, Dec 1
st
, 2014.

Elizabeth "Lib" Wood Turner, age 77, of Caroleen, died Wednesday, December 3, 2014 at White Oak Manor in Rutherfordton.
Larry D. Slycord, III "Tripp" age 42, resident of Kings Mountain, NC passed away December 2, 2014 at his home.
Sports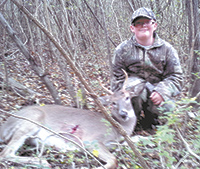 Both Nathan and Jaden Weaver, brothers, killed their first deer with a bow.
Many of my friends have been using every spare moment for the last several weeks trying to fill their buck tag.
Church News
Prospect Baptist Church, Mooresboro
Prospect Baptist Church, 2610 Prospect Church Rd., Mooresboro, NC, will be holding a Live Drive-Thru Nativity, December 5-6, 6:00-8:00pm.
Neighborhood Calendar
Hospice Cleveland County
Hospice Cleveland County, 951 Wendover Heights Drive, Shelby, NC will hold the following events in December:
Church Directory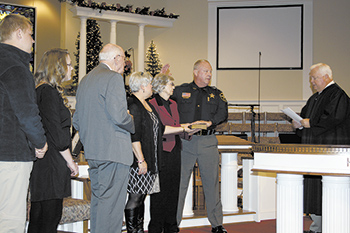 Above, Judge Jim Morgan conducted the swearing in ceremony for Sheriff Alan Norman at Bethel Baptist Church in Shelby on Monday, December 1st.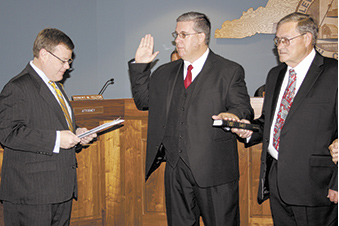 Representative Moore, soon to be the elected Speaker of the House for North Carolina, swore in Jason Falls for his second term.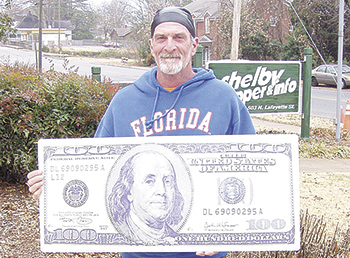 Our week #13 Shelby Shopper & Info Football Contest winner was Bobby Profitt of Shelby.