Showing 11 articles from December 26, 2018.
---
Latest News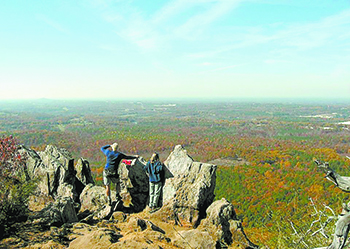 Every year on New Year's Day, state parks around the country offer a program called "First Day Hikes"
Slideshow
Obituaries
Amanda "Jane" Morrow Bradley, age 77, of Rutherfordton, NC, died Wednesday, December 19, 2018 at Hospice of the Carolina Foothills.
Camilla Ilese Slaughter Beamer, age 82 of Claremont Rd. passed away Wednesday, December 19, 2018 at Frye Regional Medical Center.
Cheryl Evans Burnham, age 60, of Forest City, NC, passed away Sunday, December 16, 2018 at her residence.
Mrs. Dolores R. Butler, age 59 of New House, passed away on December 19, 2018 at Atrium Health - Cleveland.
Tracy "T Lee" Scott Lee, age 54, died Tuesday, December 18 2018 at his Home in Inman,SC.
Sports

The rigors of late season hunting can put a toll on one's patience.
Church News
Sunday, December 30, 2018
What: Live Concert by "Forgiven" Christian Gospel Group
Neighborhood Calendar
Saturday, January 12, 2018
What: Workshop for the Daughters of the American Revolution and Sons of the American Revolution researchers
Church Directory