Belwood Days Scout Troop 413 Retires Memorial Flag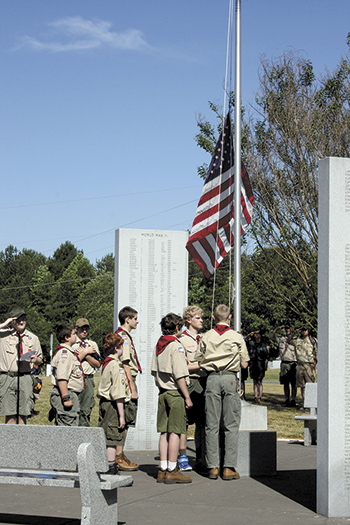 On Saturday, May 23rd, the annual Belwood Day Festival took place a the old Belwood School grounds. The event is free and open to the public. There were many happenings during the day. Families enjoyed kids activities, yard sales, a craft show, car show and a swap meet. The Belwood Heritage Museum was open and featured many pieces of local memorabilia. There was plenty of good food, as well as live music.
One of the main features of Belwood Days is the flag retirement ceremony held at the Belwood War Memorial. The American flag which has flown at the memorial for the past year is retired. It is a very moving ceremony and conducted by Belwood Boy Scouts Troop 413. It is, without doubt, the highlight of this event. If you have never seen an American flag retirement ceremony, you need to make sure that you are there next year.
Printer-friendly format
---
---