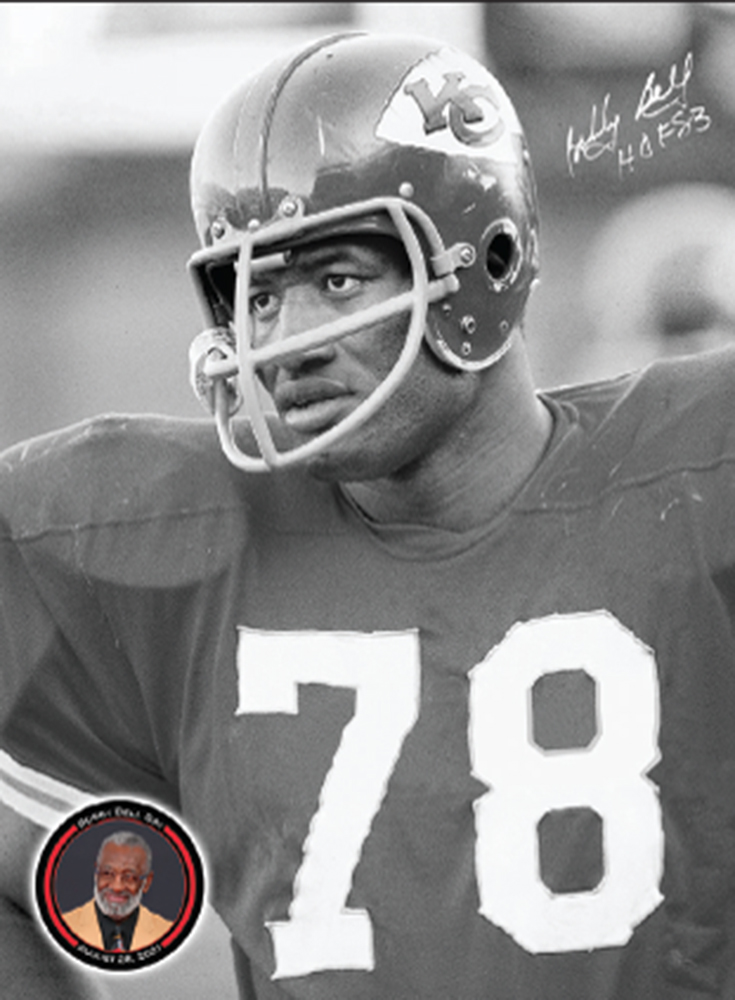 The City of Shelby has plans to honor a hometown football legend on Saturday, August 28, 2021. Bobby Bell is a Shelby native who played professional football for the Kansas City Chiefs for 12 years. He is a member of the Pro Football Hall of Fame, the College Football Hall of Fame, and was a member of the Chiefs' team that won Super Bowl IV against the Minnesota Vikings in 1970. Before his NFL career Bobby played football for the University of Minnesota and at Cleveland High School in Shelby.
There will be a special ceremony to honor Bobby at 11 am at the City Pavilion, located at 126 West Marion Street in Uptown Shelby. During the ceremony, the City Pavilion will officially be renamed the Bobby Bell Pavilion, and new signage will be in place on the pavilion reflecting that change.
Prior to the ceremony on Saturday, August 28 at 10am, Bobby and his family will gather at the corner of Dekalb and Grover Streets for the unveiling of the new Bobby Bell Boulevard sign.
Shelby has been abuzz since the announcement of the ceremony, and the City of Shelby is expecting a large crowd for this event. Local government officials, City staff, high school football players and the public have been invited to attend, and several Pro Football Hall of Famers are expected to be on hand to speak at the event.