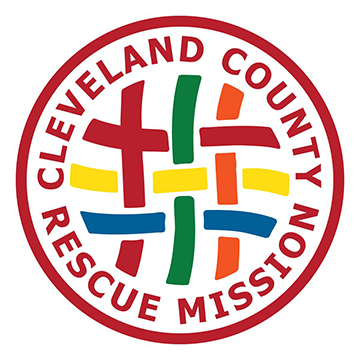 Chairman Powell - Community expects there to be a good rescue mission; help needed by volunteering, partnering, and donating
The Cleveland County Rescue Mission (CCRM) is still in the business of helping people and that isn't going to change any time soon, if ever, according to Mr. Micheal A. Woods, CEO/President of Western Carolina Rescue Ministries and Cleveland County Rescue Mission.
Woods noted the mission is now called Inter-Faith Alliance Corporation, adding it is still in existence, "...but in March of 2021 the Western Carolina Rescue Ministries, Inc., executed a merger and assumed the management responsibilities of the operations officially." He said CCRM is "...a DBA that continues to offer services to the Cleveland County residents and the surrounding area. So WCRM is the 'umbrella' organization."
Woods continued, "In July of 2020 when we took over the operations the Rescue Mission, there were several major problems within the organization. Because of the lack of financial resources, limited staffing, and unfinished projects, the ministry was on a fast downward spiral. We worked with the banks, stabilized staff, and invested money from WCRM to continue and improve ministry in the area."
The organization has a board headed by Chairman Dr. Jess Powell (retired radiologist). Others on the board are: Joey Hamrick (contractor and itinerant preacher); Bob Melton (of Auctions Unlimited); Nicole Mosley (Administrator at Greater Cleveland County Baptist Association); and retired school teacher, Dr. Larry Allen.
The group has two centers, one for men, and one for women and children. Mr. Woods said, "Women and children are located at 1100 Buffalo St., and the men are located at the new building we purchased in 2021 706 Julius Street."
He continued, "We can house 20 women and children in the overnight shelter and 26 women and children in our women's restoration program, Abba's Love. The men's restoration program can house 24 men in the six-month program and the seasonal winter men's emergency shelter can house 30 men."
Woods noted the average length of stay for single women is "...around six months. For women with children, the stay could be as much as six to nine months. For the men, it is three to six months."
Dr. Powell added, "Since 2020, the women and children have moved from a small building on 301 Washington St., into the 1100 Buffalo St., building. We remodeled the second floor and now 30 women and children occupy the second and first floors. We have secured a new men's mission at 706 Julius St., and the building was renovated, and 25 men were there for the emergency winter night shelter and 25 more men can take part in the rescue, recovery, and restoration program."
He continued, "We are working on the other half of Julius St., to make transitional housing with 20 individual units for men. The plan is to remodel the Washington Street Building to make transitional housing for women and children, with 15-18 individual units."
So far as protecting the women and kids, Woods said, "We have security cameras and rules that we hold everyone to. The facility is a lock-down shelter we are currently upgrading to improve security measures to make it even safer."
The organization is currently funded from donations, said Woods. He added those come from "individuals, businesses, and churches, with 100 percent of the funding raised for CCRM staying to support CCRM. Over the last three years the board of Western Carolina Rescue Ministry has supported the work in Cleveland County with over $300,000."
Said Dr. Powell (re: funding), "Our lovely gala fundraiser - with 250-plus attendees - was canceled by COVID in March 2020. We have not had a typical fundraiser or event to get the word out about the changes at the mission since then. The community expects there to be a good rescue mission here but they need to be reminded that they need to partner and donate to keep it helping the needy."
Woods said their staff is as follows: "We have 11 full-time staff, four part-time staff (and) paid staff, and a number of volunteers that help on a weekly basis."
He added, "If someone wants to volunteer or donate, they can either go to our website clevelandcountyrescue.org, or contact our administrative office and ask for Shea at (704) 481-1889."
For more information contact Micheal A. Woods, CEO/President, Western Carolina Rescue Ministries, Cleveland County Rescue Mission at (828) 254-1529 (office), or email him at micheal@westerncarolinarescue.org.