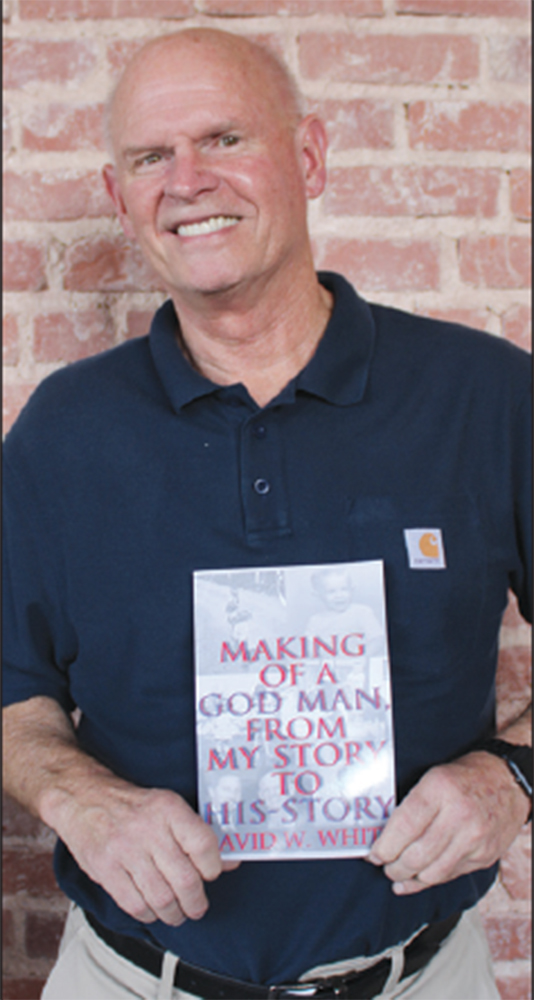 David White wants his legacy to be remembered as his being a "God man", or rather, God's man for whatever He needs him for.
As one of his friends recently said of him and all he has done for the town he loves so well, "The City of Shelby is blessed to be at the forefront of growth, thanks to David's hard work and talents."
And like many unsung heroes, workers, and others who strive to make their hometown a better place to live and work, you could say White, like them, is the "tip of the spear" of that growth.
White said he bought his first building in 1988 to give his construction guys something to do when work was slow.
"I have worked with the USPS for 40 years building and repairing post offices in North and South Carolina," he said. Since 1988 he has restored dozens of buildings in uptown Shelby. The last building White bought (June 1, 2021) was the Shelby Music Center.
Since working with the GSA and USPS restoring Federal buildings David said he has learned much about restoring old buildings. "I came uptown in 1986 and looked around. Every other building was empty," he said. Many stores moved to the mall while others had closed. His thoughts turned to bringing back the town he knew as a child.
His first remodeled building, built in 1920, was on Marion Street, and was 20,000 square feet. It was condemned, about to be torn down, had no windows and the roof had fallen in, said White.
"I put 40 tons of steel in it to hold the roof up and gutted the whole building. Our company did all the renovations," he said.
These days, after having his life turned around by God, the way he looks at everything has changed.
Said David, "I look back at my life and would not change a thing. I have been led to do what I have done, with deep convictions. I will continue my life in the directions I have been told. There is peace in me that can only be given from above."
He said, "When young people grow up, they feel they are the only ones that have problems, no matter their age. They feel alone in this world. They are not. I have learned in this life we all have problems. Some more serious than others. Drug overdoses, suicides and mental health are running rampant. People need to learn they are not alone. If they will ask for help, theycan get it. Many people are willing to help. If they ask for God's help,they will get it. They have to ask."
White said he is married to a saint named Melissa.
"She is a saint for putting up with me all these years. We have a family business which is a blessing. We work good together. Melissa is in charge of accounting. Dave White, my son, looks after daily operations of the construction and investment company, and my daughter, Dana White, manages the construction and investment company," he said.
David said the future is bright for him and his family and for Shelby.
"I have tried to dedicate my life to God and the revitalization of Shelby. In my book. 'Making Of A God Man - From My Story To His Story', I asked the question, 'Why Me?'" said David. For White today, the answer to that question is simple.
"There is no doubt in my mind of 'Why Me?' today," he said.
To find out more about David's book or to get a copy, you can get one at Victoria Stevens, Phifer Restaurant, Books-A-Million, or the Cleveland County Arts Council.