From: Daphne Rogan Of Victoria, Australia To: Don Gibson Of Shelby, NC - "I Can't Stop Loving You"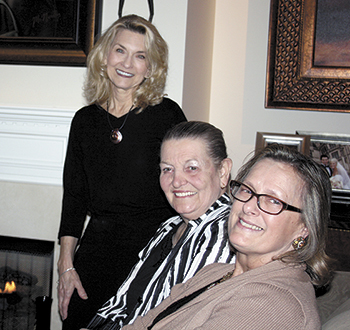 She never met him and never spoke to him, but from over 11,400 miles away, she fell in love with him.
His voice and his music were to her "the most beautiful and most talented she's ever heard." His name is Donald Eugene Gibson, who was born into a poor working class family in Shelby, N.C. and quit school in the second grade. His love for music and his talent as a wordsmith, made Don Gibson one of the greatest in the world.
In 1957 Mr. Gibson traveled to Nashville to work with Chet Atkins and RCA Records. He recorded "Oh Lonesome Me" and "I Can't Stop Loving You". The songs became a double sided hit that topped the charts on both country and pop.
Daphne Rogan, from Australia, has come to Shelby three times to visit Don Gibson's grave at Sunset Cemetery and meet his wife, Bobbie. She returned for the opening of the Don Gibson Theatre four years ago and just came back in honor of the tenth anniversary of his passing (November 17, 2003). Mrs. Rogan lives in Victoria, Australia and can't get enough of Don Gibson. Daphne, now 77 years old, was just 16 years old when she fell in love with Don and his recordings.
In her honor, on Wednesday, November 13th, Holly Brock of Holly's Flowers and Janet Berry of Frame Masters held a reception at McNeilly Photography and Frame Masters Gallery at 1241 Fallston Road in Shelby. It was a special event to recognize this special lady that travels all the way from Australia to Shelby to pay tribute to it's native son, Don Gibson.

Printer-friendly format
---
---