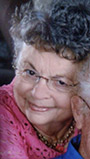 On June 23, 2022, Gertrude (Trudy) Freeman Ledbetter passed away peacefully, surrounded by her family following a brief illness.
Trudy was born Nov. 20, 1939 to the late Clyde Talmadge Freeman and Shirley Bridges Freeman.
She is survived by her daughter and son-in-law, Crystal (Keith) Biddix; son, Joel Ledbetter; three grandsons, Josh (Scotti) Biddix, Jordan (Jessica) Ledbetter of Shelby and Justin (Tanya) Ledbetter of Winston-Salem, NC. Trudy is also survived by two great grandsons, Mason and Maverick Biddix; and numerous nieces and nephews.
She is pre-deceased by her husband of 63 years, Leon M. Ledbetter; grandson, Jonathan Ledbetter; step-father, Doyle Pearson; sister, Joyce Ann Borders; and father and mother-in-law, Rex Ledbetter and Myrtle H. Ledbetter all of Shelby.
Trudy graduated from Shelby High School and began a 38 year career with USDA working with Farmers Home Administration and Rural Development as County Supervisor for Cleveland County. During her career she received many accolades and awards and in 1981 was invited along with her staff to Washington, DC to accept a National award for the first 0% delinquency rate of the housing program in the nation which her office maintained for several years.
Trudy was a member of Flint Hill Baptist Church and a charter member of the Pilot Club of Cleveland Co.; a community based international service organization.
Trudy had many interests of which was her love of reading and travel. Along with her husband, she has visited all 50 states and several foreign countries. She also enjoyed her many trips to the Outer Banks but most of all she loved every minute she spent with her grandchildren and great grandchildren.
A graveside service will be held Monday, June 27th at 11:00 at Cleveland Memorial Park, with the Rev. Keith Dixon officiating. Family will receive friends immediately following the service at the graveside.
Memorials may be made to Hospice of Cleveland Co., 951 Wendover Heights Dr., Shelby, NC 28150.
Arrangements are entrusted to Clay Barnette Funeral Home & Aquamation Center.
ONLINE CONDOLENCES: www.claybarnette.com