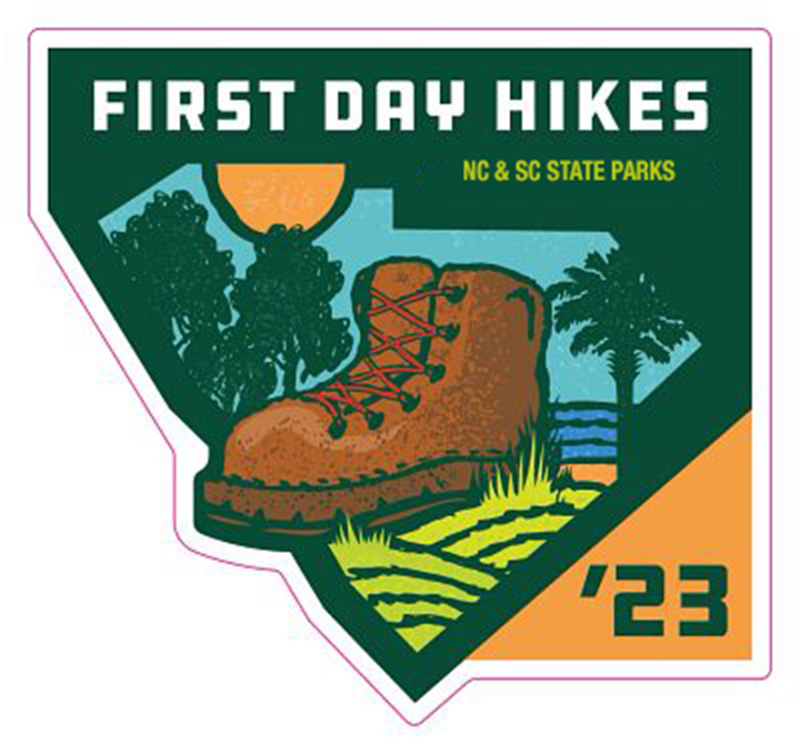 Ah, the holidays! Time for friends, family and food. Such a cozy time to gather around the fire, eating homemade goodies and enjoying the festivities. But after a while, you might start to feel a need to get outside for a bit of fresh air. And you might feel a need to work off a little of Aunt Hilda's fruitcake and all of those Christmas cookies you have been scarfing down, too.
Since January 1st is traditionally a time to make new resolutions and start getting healthy for the new year, the state parks across the nation have come up with a way for you to put all those good intentions into action. Parks across the United States have a program called "First Day Hikes" that encourages folks to get out and get active on the first day of the new year.
Kings Mountain and Crowders Mountain State Parks are working together to offer just such a hike on Sunday, January 1, 2023, from 10 a.m. - 1 p.m.
"Join us for a ranger-led hike from CCC Bathhouse Trail-head of Kings Mountain State Park to the Boulders Access Area of Crowders Mountain State Park," says John Moon, Kings Mountain State Park manager. "This will be a moderate 5.6-mile hike for participants ages 10 and up, and a shuttle service will be provided back to the Kings Mountain park after the hike is over."
Moon urges hikers to bring water, a snack, and to wear comfortable walking/hiking shoes. Sturdy-soled shoes are recommended since the trail is not paved and rocky in areas. "Participants should also be sure to dress for the weather!" says Moon.
"We will cancel the hike in the event of rain or other inclement weather," says Moon. "Call the park office at 803-222-3209 before you come if the weather is questionable."
The concept of First Day Hikes was originally the creative idea of Patrick Flynn, former supervisor of a state park in Milton, MA, who led the first hikes at Blue Hills on January 1, 1992. The idea slowly spread to more parks in the Massachusetts area and beyond throughout the 1990s and early 2000s.
Beginning in 2012, First Day Hikes have been held in all 50 states and marketed as America's State Parks First Day Hikes.
"These hikes provide a means for individuals and families to welcome the coming year in the outdoors, exercising and connecting with nature," says Moon. "For many it has become a tradition, and we hope others will make it a tradition going forward."
For more information about the Crowders Mountain hike, visit www.ncparks.gov/crowders-mountain-state-park or call 704-853-5375.
For more information about First Day Hikes and a list of participating parks across the United States, visit www.stateparks.org/special-programs/first-day-hikes.