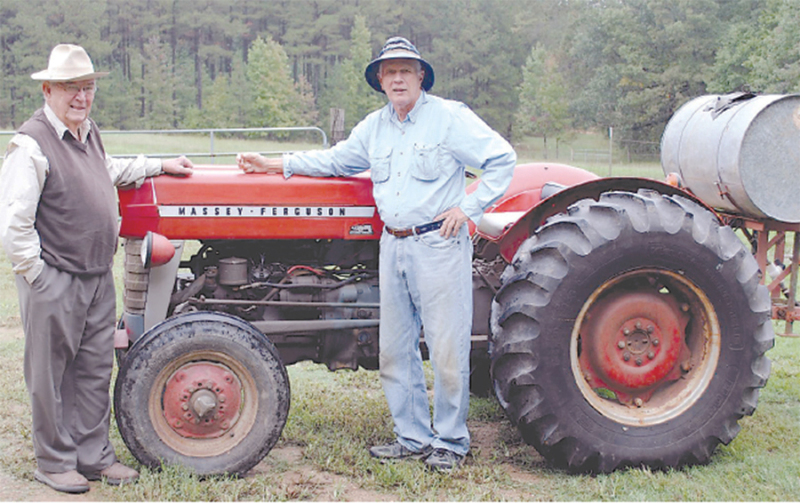 "CCPP is a local charity that has produced and given away more than one million pounds of potatoes during the past eleven years," says CCPP co-founder Doug Sharp. "However, several of our founding group are showing signs of wear and tear (we do not wish to think of this as age)."
CCPP is a faith-based, volunteer-driven, donation-dependent organization, according to Sharp.
"We rely on donations of land usage, equipment usage, financial support, etc.," he says. "Potatoes are distributed by groups such as the Salvation Army, the Baptist Association, Kings Mountain Crisis Ministry, and other providers of food to needy people. Financial support comes from individuals and grants."
Sharp says he is providing this information to give potential leader volunteers an idea of what it is like to run a 501c3 charity.
"To be clear, there is no compensation, just a good feeling of helping people in need," he says.
Sharp continues: "The oversight/leadership spot could be filled by someone who is recently retired, bored, tired of daytime TV, whatever. Maybe someone who isbothered by the fact that a large number of local residents do not have enough to eat."
Sharp says that being a member of a supportive church has been very helpful to him, but he says similar support from a civic club or other organization could be equally helpful.
"This is a responsibility that could be shared," he says. "Knowledge of farming is not necessary. There are thousands of folks in the county who know all about farming. Most of them like to share this knowledge. A streak of stubbornness may be an asset. A team of two or more people could be very effective."
In addition to the leadership positions, the CCPP is also in need of some tractors.
"We need someone with a fairly large tractor - at least 45 horsepower - and the ability to work at different locations," says Sharp. "Such a person would be worth his/her weight in potatoes. There are a lot of retired or semi-retired people in the county who match these requirements. We would like to have more than one volunteer for this need. In an average week we need tractor work for 6 to 12 hours per week from May through November."
Potential volunteers who own smaller tractors would also be welcome to do chores such as cultivating, says Sharp.
Anyone interested in finding out more can contact Doug Sharp by calling 704-472-5128 or by emailing dwsharp428@aol.com. Other email contacts are Bill McMurrey at bcmurrey@carolina.rr.com and Travis Mangum of Mangum Associates at travis@mangum-associates.com.