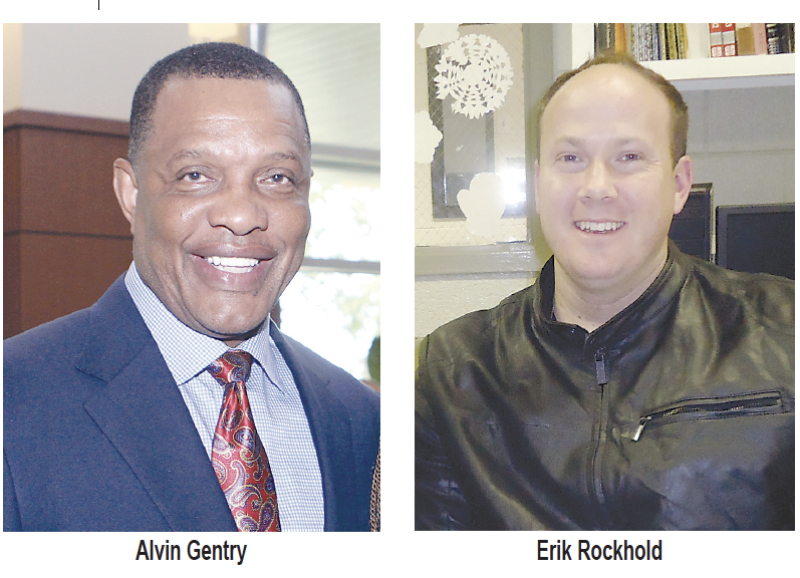 "A long time ago I was sitting exactly where you are sitting today. The things I learned at the Boys (and Girls) Club helped me be successful."
These are the words that Alvin Gentry said in 2016 to the members of the Girls & Boys Club of Cleveland County (BGCCC). Gentry, who is now head coach of the NBA's New Orleans Pelicans, grew up in Cleveland County and attended the Club as a boy.
In 2016, Gentry was elected to the national Boys & Girls Club Hall of Fame. He told the audience there of his family's multi-generation affiliation with the organization, and he urged everyone to continue working to support future generations.
"We have to get very much involved with the Boys & Girls Club because I think we are responsible for the next generation and the next generation and the next generation," Gentry said during his acceptance speech. "We can be a big influence there. I'm convinced that we are role models...and I think it's very important to do whatever we can to help the next group of people along."
For more than 60 years the BGCCC has been a "safe house" for kids every afternoon after school and during the summer. Jack Weller, chair of the BGCCC board, estimates that more than 15,000 kids have been part of the Boys & Girls Club in those 60 years.
One of those kids was Erik Rockhold, who credits his experience at the club with leading him to a professional career in football.
"The Boys and Girls Club was the first place I ever kicked for a football team, and it was from that beginning that I started a roughly 20-year kicking career," says Rockhold. "I was fortunate enough to kick for Shelby High School and win a state championship in 1998. I was fortunate to earn a full scholarship to Appalachian State University where I kicked as well and graduated in the fall of 2003. From there, I started a professional career in kicking that lasted roughly 12 years! It was pretty cool, and I am thankful and humbled that it all started at the Boys and Girls Club in Cleveland County."
Tori Owens is another member of the BGCCC Alumni Association. She joined the United States Army soon after graduating from Shelby High School in 2016, and she is currently stationed in Fort Jackson, SC, where she works as a human resources specialist.
"So far in my career, I have received an Army Achievement Medal and an Army Accommodation Medal," says Owens. She has also been named Soldier of the Month and Soldier of the Quarter several times within the 202nd Military Intelligence Battalion in Fort Gordon.
"One thing that I learned from the Boys and Girls Club that I incorporate into my Army Career is how to take care of others. I learned to look after children, young adults and peers alike at the Boys and Girls Club," Owens says. "The Soldiers' Creed says, 'I will NEVER leave a fallen comrade.' Of course, this means to never leave behind another hurt or wounded soldier in battle. To me, it also means to never leave a fellow soldier in a negative place mentally without trying to bring their spirits up and help them out of that place. I truly love to help people. The Boys and Girls Club and the United States Army have forever changed my life."
Weller and the BGCCC board members are hoping that all alums of the Club will join the examples of Gentry, Rockhold and Owens.
"Up until 1994, it was the Boys Club, and it was a place you could go and play football, basketball, all types of activities in the game room," says Weller. "But the Club has grown tremendously in the past four years from one facility serving about 80 kids a day to three locations helping 160 kids a day. With the additional locations and kids, our budget went from $270,000 to $411,542 a year. We need our alumni to do two things: join the Club's alumni association, and then we need them to share their time, talents, and treasures with the current and future generations of kids in our community," says Weller.
BGCCC alums who would like to join the Alumni Association should search on Facebook for "Boys & Girls Clubs of Cleveland County Alumni & Friends Group" and "like" that page, and then share that page with friends who were members of the Club. "To support our growth, we hope to raise $20,000 dollars by Dec. 31," says Weller. "If every kid who ever spent an afternoon at the Club would join and donate just $1 we would be 75 percent towards our goal. And if folks would give more we could even exceed our goal!"
For more information about the BGCCC, search for "Boys & Girls Club of Cleveland County" on Facebook, call 704-471-2582 or visit the organization's website at www.bgcclevelandcounty.org.