They're servin' it up again in the Church Basement kitchen.
Each week we reward one of our readers with $100.
Laughlin's Furniture will celebrate 23 years of serving
John Laughlin's hard work and Christian values makes Laughlin's Furniture successful...
I realize that we can not do everything secretly. If you study your Bible carefully, you will see that this is what Jesus got the most pleasure from, doing something as a surprise. I am persuaded to believe that
Each of the Apostle Paul's Epistles is divided into two distinct halves. The first half of his letters explain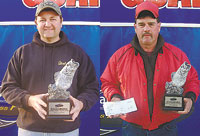 BFL-Lake Norman
The Wal-Mart Bass Fishing League made a stop on Lake Norman last weekend with over 150 boats
I have to admit that I like watching fishing on TV; Not the every day programs, but tournament fishing. The Bass Master's Classic is one of my favorites. In those shows you really get to see different techniques
Camp's Creek Baptist Church, Mooresboro
Camp's Creek Baptist Church would like to extend an invitation to everyone to
Council On Aging/Neal Senior Center
The following events are taking place at the Council on Aging/Senior Center, 100 T.R. Harris Drive, Shelby, NC 28150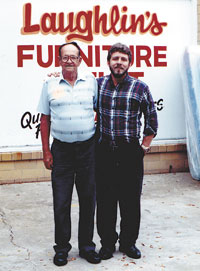 Man On A Mission...
John Laughlin, Embracing The American Dream
Severe winter weather throughout much of the eastern half of the United States in recent weeks has
TAKE CHARGE & VOLUNTEER for the 2011 GREAT AMERICAN CLEANUP!