Latest News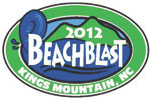 The water, the sand, the sun, the music and the fun – that's life along the Grand Strand! On Saturday, July 21st, Kings Mountain, NC will feel more like Ocean Drive than Kings Mountain
Slideshow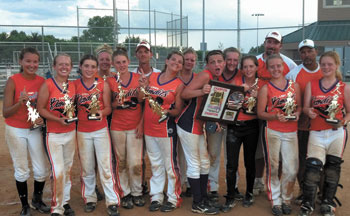 The Lady Bandits 14U division were the winners of the 2012 Top Gun Summer World Series Rocky River Park Concord NC . This is the second year for this organization but the first year for the 14U division.
The Cleveland County Independent Bikers recently held their 8th annual poker run to benefit the Cleveland-Rutherford Kidney Association. A special thanks is extended to all the participants and sponsors who helped make the event a huge success.
Opinions
What's wrong? I have heard and been asked that question quite often in my 93 years on this earth. There is a lot that is wrong in our world today. It was not meant to be that way. When God created the world, it was good. He said so. Then came sin. Since sin entered the picture, the world has been on a steady downfall.
Sports

Kosa
The retirees fished Lake Wylie last week with Ronnie Humphries getting the win with 12.15. Tony Black and Ned Blanton were second with 10.60, followed by Dean Champion and Ken Johnson with 3.50. Big fish was a tie between the Ronnie Humphries and the team of Black and Blanton. Lake Norman will be the site this week.
I love fishing the river. It provides so much more than the occasional fish. From the scenery to maneuvering through rapid water, fishing in the river demands some thought, coordination, and planning, along with the smallmouth that I come to expect. And it also provides a different experience whether one is fishing in a boat or a kayak.
Neighborhood Calendar
Parkinson Support Group, Neal Sr. Center
A Parkinson Support Group Meeting will be held the 2nd Tuesday of each month at 1:30 p.m. at the Neal Sr. Center, 100 Harris Dr., Shelby. Sgl. Doug Murphy 704-487-8822.
Piecemakers Quilt Guild

Church Directory
On Saturday, July 14, RollOver Pets celebrated the grand opening of their new location at 105 W. Warren St., uptown Shelby. Owner, Fred Harrill, Jr. said, "The turnout was larger than anticipated and pleasingly surprising!"
Uptown Shelby Association is excited to introduce the next fun family movie night out at the Don Gibson Theatre. Playing July 26th is The Muppets (Winner of multiple Academy Awards). The movie re-make, based on a long standing and popular set of characters, will capture the attention of both parents and children.