Showing 13 articles from February 20, 2013.
---
Latest News
Township Number Three Ruritan Club celebrated sixty years of service to the community with a Birthday Party on January 12, 2013 at Number Three School gym.
Slideshow
We presented $50 to Faye Beam when we spotted her picking up her Shelby Shopper & Info at Willis Sandwich Shop in Shelby. Be ready…. YOU could be our next LUCKY READER!
Opinions
The Deacons, Board Members, Stewards, Sunday School Superintendants. If they are lazy or just don't know how, they blame it on the preacher.
Most of us pass judgement on an entire group of people based on our encounters with one or two individuals from that people group. You can call it racism or bias or bigotry, and often it is, but it's still human nature. We make these judgements based on color, geography, religion, sexual orientation, etc. 'If you've met one you've met them all,' is the dismissive doctrine by which many of us live.
Let's tackle head on a subject that continues to be awash in the religious community. Are Christians supposed to be and entitled to be rich and healthy?
Obituaries
Ms. Barbara Elaine Blackwood Tedder, 58, of Kings Mountain, went home to be with the Lord on Tuesday, February 19, 2013 at Crawley Memorial Hospital in Boiling Springs.
Mr. Dennis Wayne Edmondson, 71, of Shelby departed this life February 18, 2013 peacefully at home.

Mr. Don Richard Stroupe, 71, passed away on Monday, February 18, 2013 at Cleveland Regional Medical Center.
Sports
Perhaps one of the best tools that have been added to the sportsman's gear box has been the laser rangefinder. It has lessened the learning curve tremendously. What was once the primary focus of information in order to make a good shot, is now almost taken completely out of the process.
Neighborhood Calendar
Piecemakers Quilt Guild
Piecemakers Quilt Guild meets the first Wednesday of each month from 10:00am to 12:00pm at the Lincoln County Senior Center, Lincoln Campus of Gaston College, 511 Aspen Street, Lincolnton, NC, in room 319.
Church Directory
Are you an elderly individual or disabled adult? Are you an agency serving older disabled adults? You might want to read on.
February 27 to March 1 the National Playground Contractors Association International (NPCAI) will conduct the 2013 Winter Playground Construction School at the Cleveland Community College LeGrand Center.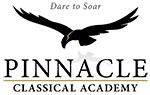 With a website and letterhead emblazoned with the words, 'Dare to Soar,' the directors of a new school set out two years ago on a daring attempt that they believe will provide a unique opportunity for children in Cleveland County to soar to their greatest capabilities. As a result of those efforts,