Latest News
We regret to say that due to inclement weather this week's edition of Shelby Shopper & Info will be delivered on Friday, January 31st. We apologize for any inconvenience this may cause. Please look for the paper at your favorite location on Friday, January 31, 2014. Please call our office 704-484-1047 with any questions. We appreciate our readers!!
We regret to say that due to inclement weather this week's edition of Shelby Shopper & Info will be delivered on Friday, January 31st.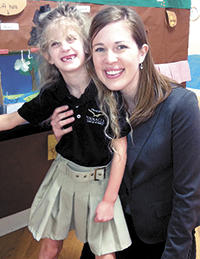 Gone are the days of a stern looking teacher standing in front of a room full of students all sitting at desks taking notes and keeping their noses in their books, and this is definitely evident in Laura Morris's second grade classroom
Slideshow
With a growing demand for local foods and consumers demanding fresh, unadulterated foods, raising backyard chickens has become chic.
Support North Shelby School's Senior Beach Trip
"Kid Needz CD's can be purchased at Newt's Modern Burger Joint in Shelby, NC for a minimum donation of $10.
A group of local residents has raised more than $40,000 during and following a Jan. 23 fundraiser to benefit Gene Smith (59), of Shelby. Smith, a longtime employee of Sewell Contractors Inc., was diagnosed in 2012 with Renal Cell Carcinoma.
Opinions
When a living God came forth and was preached, many were taken by surprise. They were worshiping mountains and some worshipped animals. They knew nothing about a Spirit that could be felt.
Sports

January and February offer plenty of hunting and fishing opportunities but I'm going to have to take an extended break.
Church News
Rehobeth United Methodist Church, Shelby
Rehobeth United Methodist Church, 2036 Rehobeth Church Rd. Shelby NC, will be having a Community Pancake Supper, Thursday, January 30, 5:00pm - until. Pancakes, sausage, eggs, grits, gravy, biscuits and homemade jelly. Dine in or carry out. Money raised will go for mission work with Appalachia Service Project. Everyone is invited. Donations only.
Neighborhood Calendar
Relay for Life Cleveland County, Shelby
Cupid Dash 5K Run-Walk, February 8, 8:00am. Begins/ends Shelby City Park Carousel, Dorton St., Shelby, NC. $25 Entrance Fee. $10 Child Registration (10 and under). Late registration $30 run/walk, Chip Timing Benefiting Relay for Life.
Church Directory
Did you know that, Medicare fraud and abuse is a serious problem and that YOU play a vital role in protecting the integrity of the Medicare Program?
February 10-11-12, 2014 by phone or walk-ins 9:00-12:00 & 1:00-4:00 at the Council on Aging/Neal Senior Center located at 100 T.R. Harris Drive, Shelby the phone number is 704-482-3488.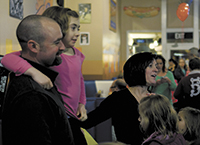 What is "Kid Needz"? Since age 3, Tanner Denton suffered with a disease called Focal Segmental Glomerulosclerosis or FSGS.