GSCT will celebrate the opening of its 2014-2015 Season on Saturday, September 13, 2014 at the Neal Senior Center.
Shelby native and bluegrass and gospel musician, J. Max McKee recently received two awards at the 40th Annual Atlanta Society of Entertainers gala.

Mrs. Rosetta Smith Lynch, 67, of 1208 Meadow Wood Drive, Shelby, NC departed her earthly vessel on Friday, September 5, 2014 at Cleveland Regional Medical Center in Shelby.

I think every outdoorsman likes to think he could survive in some extreme conditions or circumstances when others could not.
His Higher Call Ministries and Bethel Ministries, Shelby
His Higher Call Ministries & Bethel Ministries sends out a "Prayer Summons" Repairing what has been Breached for Friday, September 12 6:00pm and Friday, September 19, 6:00pm at 208 North Lafayette Street, Shelby, NC.
Life Enrichment Center Adult Day Care and Health Services
Do you understand what your loved one needs? Join Life Enrichment Center Tuesday, September 16, 5:30-7:00pm, to discuss the five senses from the point of view of individuals living with dementia and a discussion about certain techniques that can be used to help them.
Number Three Ruritan presented high school graduates with scholarships at their monthly meeting.
Pictured: Sean, Brandon, Jesse, Mackenzie and Kaylyn enjoy pancakes and chocolate milk at the 50th Annual Shelby Kiwanis Pancake Supper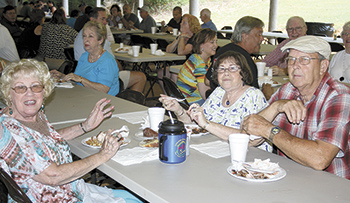 Maxine Hembree and sister Joyce Derrick with her husband Randy enjoy the "all you can eat" ole timey pit cooked barbecue pork and chicken dinner at the annual Sandy Plains Baptist Church Barbecue.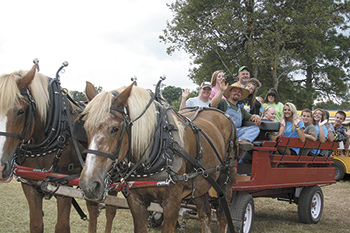 Belwood Mayor Debbie Hoyle was very pleased with the three day 24th Annual Belwood Antique Tractor and Engine Festival, held this past weekend, September 4, 5 and 6.