Showing 8 articles from October 7, 2021.
---
Latest News
According to a media release from Emma Budzinski, Market Manager for the Foothills Farmers' Market, the Market plans to extend their hours of being open for business.
Obituaries
Charles Albert Parks, 63 of 3123 Old School Road Shelby, NC passed away on Thursday, September 16, 2021 at Atrium Health- Cleveland in Shelby.
Charles Howard "Chuck" Kee, Jr. transitioned from this life to his eternal home on Monday, September 13, 2021 at Atrium Health- Cleveland in Shelby, NC.
Freddie "Fred" Eugene Stinchcomb, 88, of Lawndale, passed away on Monday, September 27, 2021 at Carolina Medical Center, Charlotte.
Jimmy Rhodes, age 60, of Henrietta, passed away Saturday, September 25, 2021 at Atrium Health-Cleveland in Shelby.
Myrtle Julie Lovelace Oliver, age 78 of Grover, went to be with her Lord and Savior on Thursday, September 23, 2021.
Shannon Lankford Aguilar, 46, passed away on Sunday, September 26, 2021 at Atrium Health - Cleveland.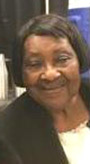 Willie Bell Boykins Hunt departed this life for her eternal rest on Wednesday, September 15, 2021 at home.