Showing 12 articles from February 17, 2022.
---
Latest News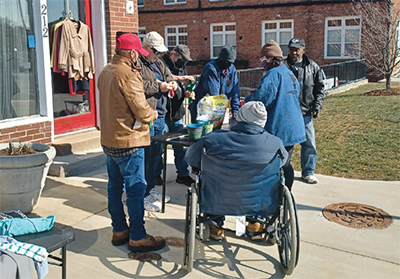 Many Cleveland County residents may have noticed a seemingly increase in the population of homeless men in and around Uptown Shelby over the last couple of years. Gary Leigh, Executive Director of Trailhead Resources noticed back in 2019 and sought to do something about it.
Slideshow
Obituaries
Carole Brackett Bottoms, 83, of Casar, passed away on Friday, February 4, 2022 at Atrium Health - Cleveland, Shelby.
Charles Keith Ruppe, 66, of Kings Mountain, NC, passed away on February 03, 2022 at his home.
Hailey Sheyenne Jackson, 22, died Monday, January 31, 2022.
Jack Stanley Simpson, 74 of Shelby, passed away on Thursday, February 3, 2022 at Atrium Health - Cleveland.
James Thomas Mull, age 75 of Fallston Waco Road, passed away Thursday, February 3, 2022 at Testa Family Hospice House.
Jerry Talmadge Beaver and Nancy Borders Beaver were united in marriage on October 29, 1966. They were blessed to join hands once again as they met their Lord and Savior with open arms on Tuesday, February 1, 2022.

After 96 years of love and devotion Mildred Lowman Speagle left this world on Thursday, February 3, 2022