Latest News
Pianist Eugene F. Allen will perform at a luncheon honoring the military veterans of Cleveland County at the Neal Senior Center in Shelby on Thursday, November 10.
Slideshow
Each week we reward one of our readers with $100. This week we congratulate our "Lucky Reader of the Week",
FALL BACK!
Don't Forget To Turn Your Clocks Back One Hour Before You Go To Bed On Saturday Evening, November 5!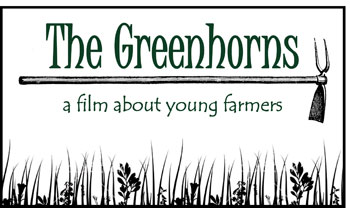 The Greenhorns a film about young farmers will be presented on Sat., Nov. 19 at 7:00pm at the Don Gibson Theatre in Uptown Shelby, NC.
Sports
Kosa
The retirees have fished twice since I last reported. The first one was on Lake Wylie.
I'm one of those guys who really try to be prepared – really overly prepared.
Church News
Friendship United Methodist Church, Fallston
Friendship United Methodist Church invites children to Kingdom Kids, a Wednesday night children's ministry.
Neighborhood Calendar
Piecemakers Quilt Guild
"Piecemakers Quilt Guild" meets the first Wednesday of each month from 10AM – 12PM at the Lincoln Co. Senior Center, Room 319, Lincoln Campus of Gaston College, 511 Aspen St., Lincolnton.
Church Directory
Cleveland County Water General Manager, Butch Smith (left) is congratulated by Water Commissioner Chairman, Don Melton on the completion of the new forty-seven feet deep pond.
Kiwanis Club of Shelby recently installed Martha Bivins as their new President for the 2012 term.
First Baptist Church, at 109 Circle Drive in Fallston, held a Parish Halloween party.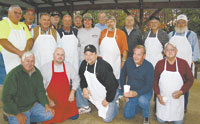 Friendship Lodge 388, joined Shelby's Masonic Lodge 744 in a fund-raiser for one of their members.
The RAFI Project Showcase Tour is Sat., Nov. 19 at 11:30 AM. Young farmers are changing the face of Cleveland County agriculture by focusing on specialty crops,