Latest News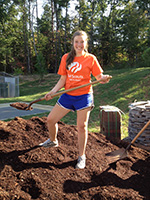 A ribbon cutting ceremony will be held at the Peace Path at the Kings Mountain Hospice House on Sunday, December 9, 2012 at 2:00 pm. The energy and effort to renovate the Peace Path are in honor of Amanda Lake Heath's grandfather, Charles E. Nalley, a long time Hospice board member and volunteer.
Slideshow
Our week #13 Shelby Shopper & Info Football Contest winner was David Blanton of Shelby. His favorite NFL team is the Carolina Panthers. David (right) is pictured above receiving his $100 winnings from David Kiser of David Kiser Body Shop in Shelby, who is one of our contest sponsors. David's ballot was the only entry received picking 10 out of 12 games correctly. Be sure to enter next week's pro football contest and visit all 12 sponsors for some great deals!
Opinions
Jesus as Lord is gathering His Saints to teach and preach to others the right and only way to get to Him and God the Father in Heaven. First, He wants you to be saved by His Holy Spirit.
Christmas is without a doubt a difficult holiday for many of us. Without mentioning the obvious, one of the most painstaking aspects is the gift shopping. And before you undertake that task a number of questions must be asked and answered.
Sports
KOSA
The retirees have fished twice since last reporting in. First on Lake Norman, Doug Sparrow and Fred Wright got the win with 4.10, they anchored that with a 1.15 largemouth that took big bass honors. David O'Shields and JR Henry had 4.0 and took second. Tom Mayhew and John Rankin got third with 1.70.
I noticed that I was shivering. I had seen deer off and on all morning and I was afraid that any move I made would be detected by a nearby deer. So I sat still and shivered.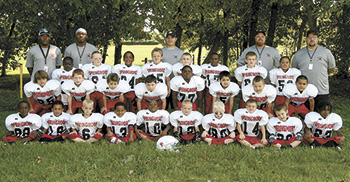 Coaches from left to right (top row): Marquiet Pettis (head coach), Tyrome Padgett, Tad Barbee, Wad Farrington, Andy Bridges.
Players from left to right (second row): Jesse (Trey) Crank, Jacob Blakemore, DaVonyae (DaeDae) Pettis, Jude Stilwell, Jackson Wilson, Trevias (Kwon) Norris, Jonathan Huntsinger, Angel De Dios.
Church News
Putnam Baptist Church, Shelby
Putnam Baptist Church Presents "The True Meaning of Christmas" – A Christmas Drive-Thru on December 7th (6:30-8:30pm) and December 8th & 9th (6:00-8:30pm). This is a great opportunity for you to bring your family and experience the true Reason for the Season without even leaving your car!
Neighborhood Calendar
Piecemakers Quilt Guild
Piecemakers Quilt Guild meets the first Wednesday of each month from 10:00am to 12:00pm at the Lincoln County Senior Center, Lincoln Campus of Gaston College, 511 Aspen Street, Lincolnton, NC, in room 319. We are here to teach and encourage those interested in the art of quilting.
Church Directory
The Council on Aging/Neal Senior Center located at 100 T.R. Harris Drive Shelby, NC will host an annual Christmas Feast on Thursday, December 20, 2012 at 11:30 a.m.