Grandma and granddaughter both won 2nd place at Ellenboro Fair with okra. Doris Ramsey won 2nd place with pickled okra.

It is with deep sorrow that we announce the passing of Ira Dene Bledsoe on October 14, 2014, after an extended battle against cancer.
Ola Mae Towery Greene, 97, of Lawndale, passed away Wednesday, October 15,
2014 at Catawba Regional Hospice in Newton.
Seven outstanding individuals in the annals of state prep athletics were selected over the summer for induction into the North Carolina High School Athletic Association Hall of Fame (NCHSAA), which included Cleveland County's own Chris Norman.

My hunting plans this year was to put some meat in the freezer while waiting on the big bucks to show themselves during the rut.
His Higher Call Ministries and Bethel Ministries, Shelby
His Higher Call Ministries & Bethel Ministries', 208 North Lafayette Street, Shelby, NC, presents "Repairing what has been breached". Prayer Summons Friday, October 17, 6:00pm.
Relay for Life Kickoff
The Relay for Life Kickoff will be Tuesday, October 21, 6:00pm at The First Baptist Church Gym in Shelby, NC.
Cleveland County Memorial Library, Shelby
Three year old Addy takes a fun ride on the children's Zip Line at the Shelby Corn Maze. For more information visit www.shelbycornmaze.com or call 704-434-8187.
The Shelby Corn Maze and Pumpkin Patch is celebrating 13 years in a big way.
If you ever approached Ray Hurley, former Executive Director of the Boys & Girls Club of Cleveland County, about doing a story about him, he would say "no"!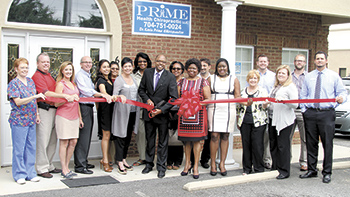 Cleveland County Chamber representatives attended the ribbon cutting celebration of Prime Health Chiropractic on Sept. 15th.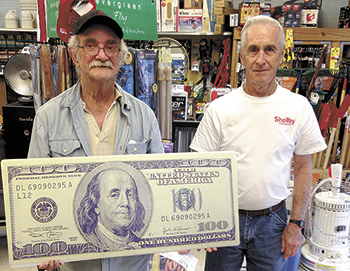 Our week #6 Shelby Shopper & Info Football Contest winner was Dwight Black of Kings Mountain.