Showing 11 articles from June 3, 2015.
---
Obituaries
Allalee Davis Biggers, age 79, of Patterson Springs, went to be with the Lord, Tuesday, June 2, 2015, at Carolina Healthcare System, Cleveland.
Dorothy "Dot" Adeline Seagle Putnam, 84, of Jacob St., died June 1, 2015 on her birthday at Peak Resources, Cherryville.
Mary Adeline Ellis Dellinger, age 87, went to be with her heavenly Lord, Tuesday, June 2, 2015 at Cleveland Pines.
Sports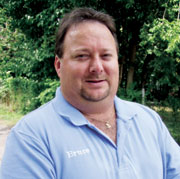 CCBC
The Cleveland County Bass Club fished their May event on Lake Greenwood recently.

I've taken some time out of the last few days to fish the river.
The Pinnacle Classical Academy Thunderbirds participated in both individual and team classifications as part of the Archery Shooters Association (ASA) tournament that was held in London, Kentucky.
Church News
Faith Baptist Church, Shelby
Faith Baptist Church, 2738 S. Post Rd., Shelby, NC, will be holding in concert, the "Inspirations", Thursday, June 4, 2015, at 7:00pm. For more information, call 704-487-0006.
Neighborhood Calendar

Lawndale Historical Society
The Lawndale Historical Society will hold an Open House on Sunday, June 14, 2015, at 3:00pm, at the Lawndale Museum. One of the new exhibits features the life of J.T. and Lue Senior Laughlin. Entertainment and refreshments will be by the Laughlin Family.
Church Directory
The Boys & Girls Club of Cleveland County recognized long time supporters of the Club by naming the Boys & Girls Club's gymnasium in honor of Joe & Nell Harand Thursday, May 28th.
For anyone who knows Scott Thornburg, he is an amazing man.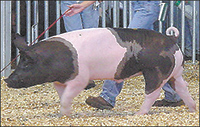 Showing market hogs is a good short-term animal project for youth with limited space for a livestock project and for those looking for a good starter project that is less time consuming than lambs or heifers. Here are the basics:
Digital Edition
View Our Digital Edition!
Advertisements